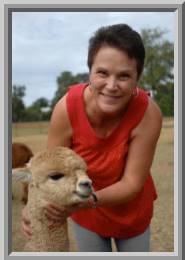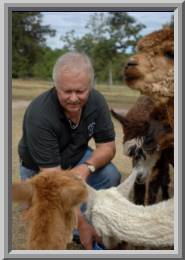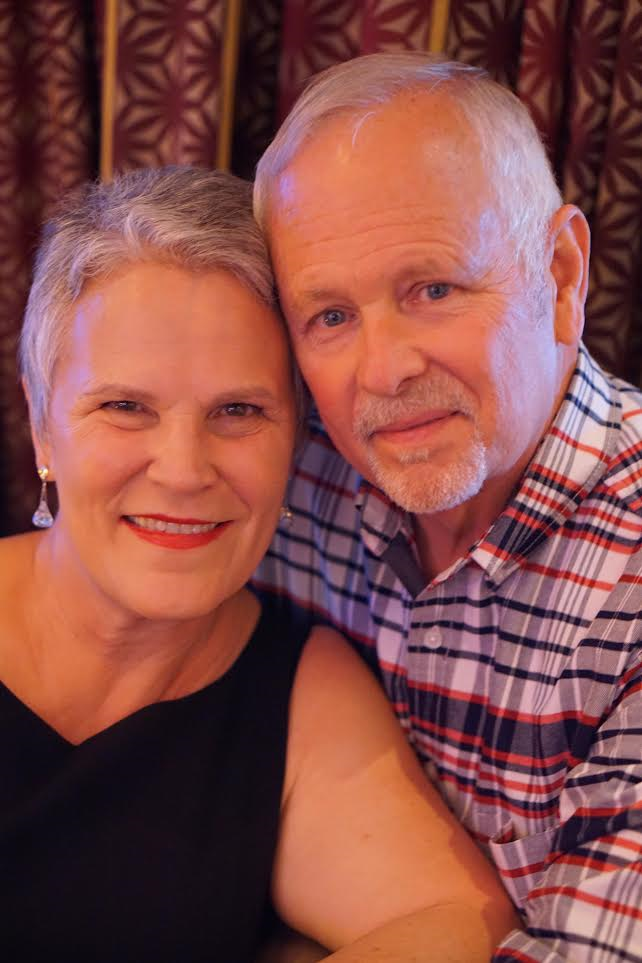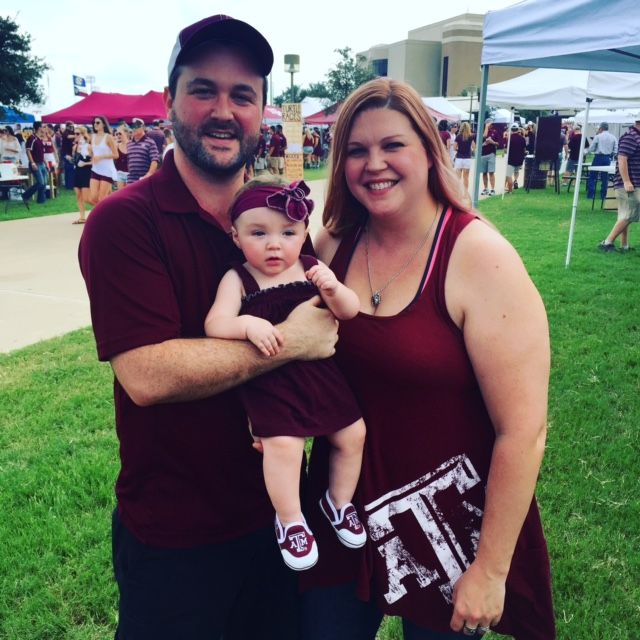 Bluebonnet Hills Alpaca Ranch is located just minutes from northwest Houston and Texas A&M in Waller County and is owned by Laurence and Donna Binder.  Bluebonnet Hills Too is owned by our son, daughter in law, and granddaughter, and they have a small herd here on the ranch.
After developing an interest in llamas, we discovered alpacas at the Houston Livestock Show and Rodeo in 1997. The months following our exciting discovery were filled with researching and educating ourselves about these interesting creatures. Frequent visits to ranches and attending the Alpaca Owners and Breeders Association National Conference helped us realize that ranching alpacas was something we wanted to pursue. Our decision was based on several factors, three of which include "the alpaca lifestyle," the potential for financial rewards, and the ease in caring for the animals. It was also something that we could do as a family. Living in the city with a desire to move to the country made the alpaca rancher lifestyle very appealing.
With the goal of developing a colorful herd, Bluebonnet Hills' first five animals were purchased in September 1997. Our top breeding objective was genetic gain in conformation and fiber. Consequently, we bred our females to nationally known, award-winning herd sires from Ohio, Colorado, Oregon, Louisiana, and Texas. Other goals of Bluebonnet Hills Alpaca Ranch are to run our business based on integrity, to provide potential new breeders the opportunity to learn about and spend time with alpacas, and to use our valuable years of experience to give any client all of the pre and post-purchase support necessary.
Now, 20 years later we have helped many of the Texas alpaca ranchers establish their ranch and begin their own alpaca ranching business. Our business has been built on the integrity that originally started out as a goal of ours. As retired educators, we believe we have a unique way of assisting new breeders. Your success is our success, and we are proud of the many successful ranchers we have helped get started.
We invite new and established breeders to call for an appointment to visit us and our colorful, huggable herd of sixty five alpacas in the Navasota rolling, tree-shaded hills just minutes from Houston and Texas A&M.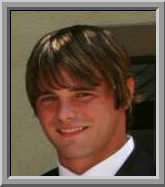 IN LOVING MEMORY OF OUR INCREDIBLE SON KEITH WHO PASSED AWAY SEPTEMBER 23, 2005
Comments From Fiber Clients:
Gorgeous fiber and super quick shipping!

WOW! What a dream, exactly what I was hoping for!

It is SOOOO awesome I had to purchase another skein!

Super fast service and incredible fiber!

Beautiful SOFT yummy fleece!
.
Incredibly soft and very rich in color. Can't wait to knit with it.

This yarn is as soft as it is beautiful

Beautiful fiber….the only problem is that there is not a 100 pounds more of it!!

Beautiful and really wonderful people!
One of the most important services a new alpaca breeder can expect is a mentor when beginning the alpaca business. Our years of experience raising alpacas in Texas at Bluebonnet Hills Alpaca Ranch offer our clients that valuable service. As retired educators, we know the importance of support when learning anything new. Our clients trust us and count on us to provide them with the information necessary to begin a successful alpaca ranching business.
Here is what some of our clients have said:
We have been boarding our alpacas at Laurence and Donna Binder's alpaca facility, Bluebonnet Hills Alpaca Ranch since 2002. They provide advice on alpaca care, breeding, marketing and fiber/yarn production. We have learned a great amount of information from their experience which they have provided without hesitation. They are always available to answer whatever questions we may have and keep in constant communication to inform us on anything from the health of our herd to breeding to progress on any new births.
We purchased our first two alpacas from Blubonnet Hills in 2001. Since then we have purchased several more. Laurence and Donna Binder consistantly sell high quality, healthy animals. They provide any needed support after the sale. They maintain a vast network of camelid related services (shearing, vets, etc.) to help you grow a successful business over the years. They are never more than an email or phone call away.
We saw Coal Miner on Bluebonnet Hills web page and fell in love, but wanted to see him in person before committing to purchase him. We traveled to their ranch and were greeted warmly and openly. Laurence and Donna made us feel comfortable and welcomed immediately. Laurence gave us a tour and introduced us to his herd and singled out our "love at first sight, Coal Miner". He is a gem! Although he was not quite a year old, we could see his potential, with good fleece and conformation, not to mention he was gentle, halter trained and in excellent health. He won first place in his category at his first show, so we're real proud of him and applaud the work Laurence and Donna put into halter training and caring for him and the rest of their herd. We would highly recommend anyone who is looking for quality alpacas to contact Laurence and Donna at Bluebonnet Hills.
Our experience with Bluebonnet Hills Ranch has been top notch, professional, and personal. From the initial contact to the after sales support, the Binders have been there. We made a phone call during the birth of our first cria on the ranch. Donna stayed on the phone and stepped us through the entire process. The cria was premature and required some additional care. The Binders not only helped us through the initial care, but continued to provide follow-up phone calls and emails to make sure the cria was doing well. We have been thrilled with the "after sale" support we have received from the Binders and highly recommend Bluebonnet Hills to alpaca enthusiasts!
Some years ago, after a very bad experience boarding my alpacas somewhere else, I was seriously considering getting out of the business. Long-time alpaca breeders recommended I visit Donna and Laurence Binder at Bluebonnet Hills Alpaca Ranch in Navasota before making that painful decision. I am so grateful I did!
Not only have my alpacas flourished but my knowledge of the business has grown ten-fold; we are now even winning ribbons in the show ring! I cannot say enough good things about the Binders. Twice, when my alpacas had bizarre medical symptoms, Laurence put them in his own car and rushed them to Texas A&M. Without Laurence's intuitive sense and devotion to the alpacas, at least one of my beloved animals would've died.
If you are considering purchasing or boarding, I recommend the Binders without reservation; their animals and their facilities are top notch!
When we first became interested in alpacas, the industry seemed overwhelming. Farms, alpacas and sales seemed to bombard us. In spite of our limited resources and knowledge, however, we decided to take the plunge and purchase some companion males to train as public relations/performance animals.
We visited several farms, but no one seemed to have what we wanted. Disheartened, we made our last stop of the day: Bluebonnet Hills Alpaca Ranch.
There, we found exactly what we wanted: three sweet companion males and the experienced support that we needed. We were able to compete less than a year later at the Houston Livestock Show and won 3 grand champions and one 1 reserve grand in public relations and obstacles.
The Binder's support has helped us kick-start our alpaca careers, and we hope that we will be able to work with them for many years to come.